More Americans than ever are struggling with alcohol addiction. In a 2015 study from the National Institute on Alcohol Abuse and Alcoholism, researchers found that over 15 million adults suffered from alcohol use disorder. Even worse, many of these individuals had tried to quit drinking and attended rehab without any long-term results. Most modern alcohol and drug rehab centers provide evidence-based treatment. However, for some individuals, this isn't enough. They need something more, specifically, a connection to God. Faith-based treatment programs provide a spiritual foundation alongside clinical care to help people recover from addiction in mind, body, and soul. To find the best Christian rehab center for alcohol,  you should look out for these qualities.
Spiritual Support for Alcohol Addiction 
In many ways, alcohol is the worst type of addiction. Unlike most drugs, alcohol is accepted socially and widely available. This can make it extremely difficult to stop drinking. Moreover, because of this accessibility, some people may not acknowledge their addiction or take steps to fight it.
It may also become challenging for those suffering from alcohol use disorders to talk openly about addiction with those around them. Additionally, for some people with strong religious views, it can be difficult to work through complex issues of faith and addiction, especially since they may have strong feelings of shame and regret.  
The best Christian rehab for alcohol addiction recovery will address these challenging issues. These faith-based programs, along with their associated support groups, can give people the care and acceptance they need to beat their addiction and rekindle their relationship with God. 
The Challenge of Addiction 
Alcohol use disorder is a chronic condition. Without treatment, it will get worse over time. Becoming sober isn't just about having strong willpower— instead, it's much more complex than that. Hallmarks of alcohol or drug addiction include compulsive, substance-seeking behavior, and an overwhelming desire to abuse substances.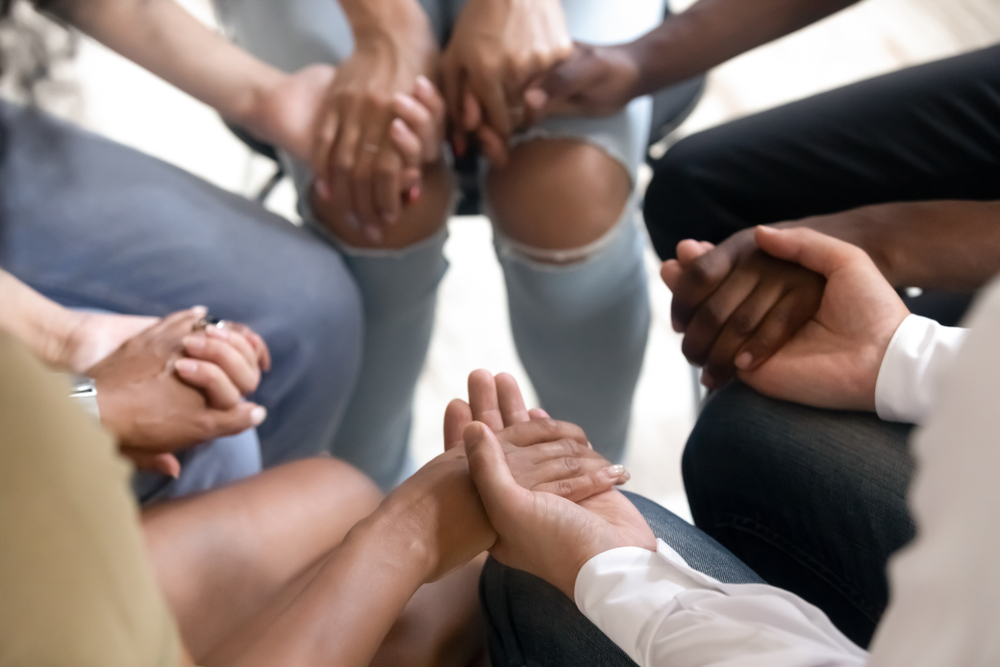 Addiction changes people, warping who they really are on the inside. Christian alcohol rehab centers can help you overcome this dangerous behavior by combining medical advice and treatments with the spiritual tools you need to lead a healthy life. 
In a Christian Rehab program, you will find not only counselors but also like-minded people who are there to share a journey through Christ to overcome addiction.
You Are Not Alone 
First and foremost, remember that God is always there for you. Struggling with addiction can make you feel alone. It can even make you feel isolated from those in your church or spiritual community. You are not alone. Over 15 million Americans suffer from alcohol use disorder. It affects everybody— regardless of their race, class, gender or religion. At a faith-based drug rehab, you will find the strength and support you need to make the positive changes required to help you overcome alcoholism. 
What Should I Look For in a Christian Addiction Treatment Program? 
Faith-based recovery centers can address both your medical and spiritual needs. It's important to note that both are essential components of recovery. Spiritual education and development can actually help strengthen traditional substance abuse treatment techniques.
In the best Christian recovery centers, healthcare professionals assist with detox and behavioral therapy to help manage withdrawals, cravings, and other side effects. The medical components of treatment facilities include: 
Supervised drug detox 

Group and individual therapy sessions 

Life skills and guidance in emotional coping 
Alongside these traditional medical techniques, specialized spiritual counselors, including leaders in the church, will help provide different forms of guidance. In both individual and group settings, religious leaders help you find the peace and strength you need through your relationship with God. 
The best Christian rehab for alcohol addiction will incorporate some elements of 12-step programs  (Alcoholics Anonymous (AA) and Narcotics Anonymous (NA)). For instance, creating a strong community and powerful bonds with other addicts can be extremely helpful. However, Christian rehabs take this idea a step further by facilitating integrative and holistic spiritual discussion. In addition, they help empower addicts to overcome feelings of guilt or shame that may lead to relapse. 
In Christian rehab, worship is an integral part of recovery so, alongside medical facilities, you will find: 
Scripture reading and discussion centers 

Meditations on faith

Counseling with spiritual leaders in the community 
You are Not Your Addiction 
You are not your addiction. Even the strongest of us make mistakes. This doesn't mean you can't get on the road to forgiveness. Jesus teaches us that there is a road to redemption for us all. Through the Lord, all things are possible. You can overcome your sins, doubts, and insecurities to find the light shining inside you. All you need to do is reach out and accept God's love and the help that's all around you.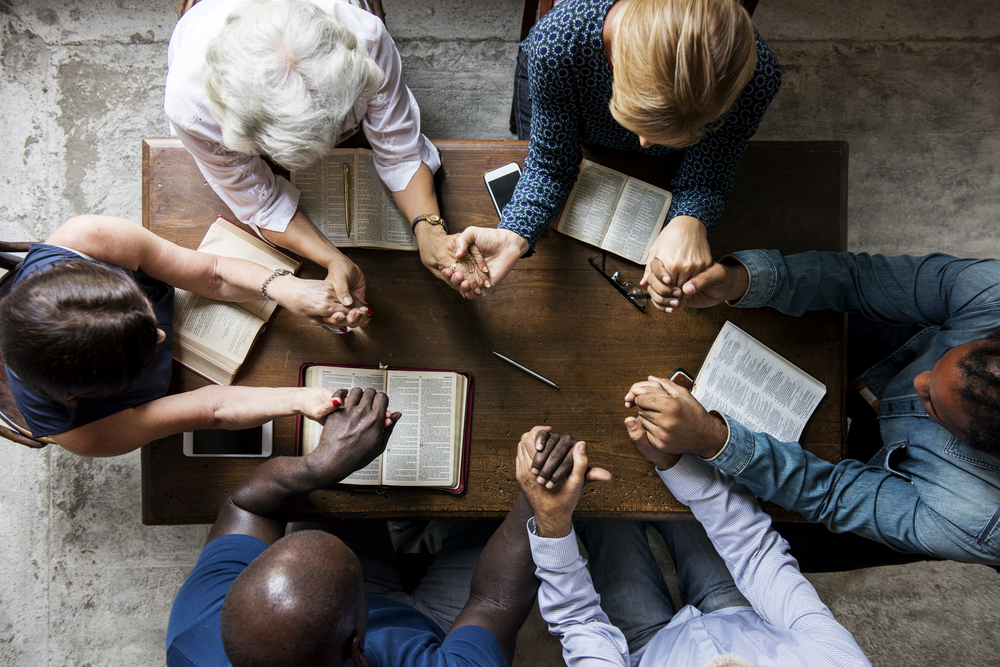 Begin with a conversation with your spiritual leader or family members who will help you get back on the right path. In addition, they can help you find the best treatment options.
Finding the Best Christian Rehab for Alcohol Abuse
Christianity has consistently formed the backbone of rehabilitation counseling across the US. For example, the 12-step program used by both AA and NA includes the element of surrendering to a higher power in order to succeed on the path to sobriety.
However, many people benefit from even stronger spiritual support. There are faith-based addiction centers around the country. You need to begin by discussing your faith with one of their support teams. That way, they can get a better understanding of not only your physical needs but also your spiritual needs. Your local support group can also give you the support and direction you need to enter rehab and recover your health. 
Why Faith-Based Rehab is the Best Choice for You 
Even if you do not consider yourself particularly religious, a Christian rehab program can be an extremely powerful tool in overcoming addiction. Faith-based rehabs not only help to target the physical problems of addiction but also the underlying emotional and spiritual problems that may have triggered it.
The combination of care that addresses the mind, body, and spirit has proven to be quite effective in reducing dangerous behaviors and decreasing the likelihood of relapse. Whether you are a devout believer or not sure how you feel about God, faith-based treatments can provide an incredibly powerful way for you to have the tools you need for sobriety. 
Ultimately, your increased spirituality could be the key to your recovery and long-term success. It will put you on the path to health, teaching you to overcome triggers and dangerous behaviors by channeling your energy into your relationship with God instead. Connect with a Christian treatment center today to begin a discussion on how faith-based rehab may be your best path forward. 
We Can Help You 
The Christian Recovery Program at The Blackberry Center in St. Cloud, Florida specializes in dealing with the rooted issues underlying substance use, abuse, addiction, and codependency. While we are committed to Christ-centered treatment approach, we utilize doctors and professional specialists to complement that faith-based care. It is our utmost desire to provide a safe atmosphere where people feel the love of Jesus and each other. In addition, our clinical staff is trained with the highest rigorous standards that relate to trauma and deeper-rooted issues.
Reach out to us today by calling 1-844-232-6151 or filling out this contact form.