Drug and alcohol abuse is a serious problem that affects millions of Americans. It sweeps across all ages, races, and economic backgrounds. Across the many different types of addiction treatment programs, there is typically one similar feature—a spiritual component. Since Alcoholic's Anonymous' 12-Step program became widely used in the 1930s, developing a relationship between faith and recovery has been an extremely powerful tool to build sobriety.
This is natural because spirituality gives people the support to push through difficult times. When drug and alcohol abuse disconnects people spiritually, Christian rehab programs give people the strength and emotional tools that they need to overcome addiction.
Spirituality provides the missing component for people who may have struggled in addiction rehab in the past, not only to achieve long-lasting health but also to create a new relationship with God. This guide will help you understand treatment and how you can start finding Christian rehab programs for drug or alcohol abuse.
A New Alternative for Substance Abuse Treatment
Unfortunately, some individuals do not respond well to traditional recovery programs like Alcoholics Anonymous (AA) or Narcotics Anonymous (NA). There are a variety of reasons why this might be the case, but for many people, they need more than just "surrendering to a higher power." They need a thorough spiritual reawakening and the services of an accredited drug rehab. This is where Christian rehab can be a useful treatment option for people who have previously struggled to stay sober while following a 12-step program.
There are still overlaps with the 12 steps in Christian recovery, but the latter is more thorough. In Christian treatment facilities, everything centers around the core message that all things are possible through God. Treatment centers use this message because long-lasting recovery isn't just about drug or alcohol detox, but developing a healthier physical, emotional, and spiritual life.
What Is Christian Drug and Alcohol Rehab?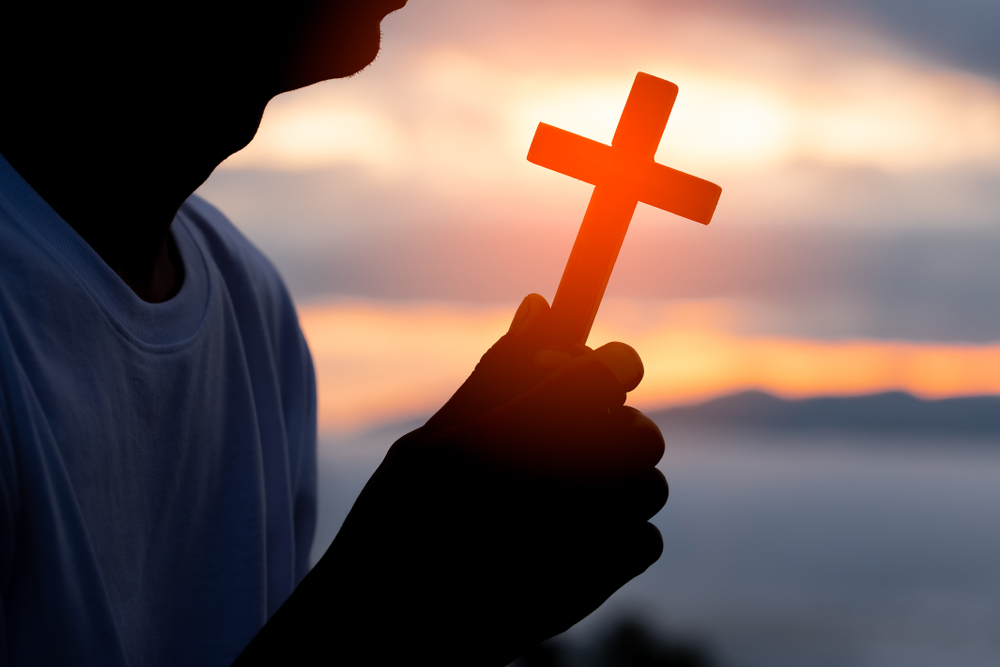 Christian rehab centers have many of the same goals as traditional recovery programs. At the end of treatment, a person should not only be sober, but empowered to overcome triggers and hardships that can lead to relapse. They should also feel connected to a supportive community that is ready to help them when they need support. These goals are strongly based in Christian teachings that provide spiritual tools to help people understand their spiritual importance, as described in these tenets:
Consciously commit all of your life to Christ's care and control

Earnestly believe that God exists


End drug abuse

Realize that you are not God

Reserve time with God for self-examination

Voluntarily submit to any and all changes God wants to make in your life
Ultimately, what sets Christian rehabilitation apart is that you will finish the program with the spiritual support you need to succeed in your recovery journey.
Is This the Answer for Me?
Substance abuse recovery experts have observed the strength of Christian-based drug addiction programs. Put simply, even people who are not religious or don't identify as Christian have been able to find incredible results in these types of programs. More than anything, it comes down to having an open mind and being willing to participate in this type of care. Just the ability to open yourself up to the teachings of the Bible and accept this supportive care is enough.
So is Christian alcohol and drug treatment the answer for you? If you open and willing, even if you are not sure where your faith lies, then the answer is yes. And that is doubly true if you haven't been able to find success in other treatment programs.
Finding the Right Program for You
Even within Christian rehab programs, there are many options available that can better be suited to your needs. Some programs focus on mental health and co-occurring disorders. This type of deep mental health focus combined with substance abuse treatment can help solve underlying disorders that may have prompted illegal drug or alcohol abuse in the first place.
One of the most important factors for you to consider is do you want to be a secular institution that has a faith component or in a more thorough, spiritually oriented facility that truly works to help individuals develop a better relationship with God>
Spiritual guidance is an essential tool for recovery, but it also must be in combination with other evidence based treatment programs. So when choosing a facility, see what types of therapy they offer such as CBT (cognitive behavioral therapy), Christian support groups, and other types of group therapy. Substance abuse also takes a serious toll on friends and family, so make sure your facility also offers family counseling as well. This can help partners, friends, and children help to spiritually heal as well.
What Else You Need to Consider When Finding Christian Rehab Programs

There are some additional questions and things you should consider when choosing a faith-based rehab program.
How much will it cost? Most insurance plans will cover some or even all of the cost. Moreover, many Christian facilities offer financial assistance and other tools to help you afford treatment even without insurance.

Do you feel more comfortable in a single-gender setting such as all-male or all-female group? Or do you want a mixed setting?

Do you need to be close to home? On the other hand, is it better to be further removed from that environment and potential triggers for your addiction? Some people find success when they travel further away to completely immerse themselves in the recovery process.

Do you need specialized treatment such as veteran, adolescent, and other types of support? Members of these groups often have special treatment needs. If you think that you might need specialized care, then make sure to seek out a treatment center that is equipped to help you.

Do you need facilities like private rooms, gyms, physical therapy, and other tools? Some people benefit from extra amenities like these, while others can receive great treatment without them. Everyone experiences drug and alcohol addictions differently, so your care has to fit your needs.
Finding Christian Rehab Programs to Fit Your Needs
Ultimately, Christian rehab gives you the best of all options in treating substance abuse and addiction. It combines modern medical therapies and evidence-based care with the spiritual support you need to beat addiction and re-examine your relationship with God.
Whether you are a Christian, an agnostic, or a follower of another faith, Christian rehab is where you can get on the road to physical health and develop a better emotional and spiritual sense of wellbeing. More than anything, Christian rehab facilities are about openness, acceptance, and support. So reach out now to see how faith-based care can help you transform your life to create a better, brighter future for you.
We Can Help You
The Christian Recovery Program at The Blackberry Center in St. Cloud, Florida specializes in dealing with the rooted issues underlying substance use, abuse, addiction, and codependency. While we are committed to Christ-centered treatment approach, we utilize doctors and professional specialists to complement that faith-based care. It is our utmost desire to provide a safe atmosphere where people feel the love of Jesus and each other. In addition, our clinical staff is trained with the highest  standards that relate to trauma and deeper-rooted issues.
Reach out to us today by calling 1-844-232-6151 or filling out this contact form.